Ontario Ministry of Education Curriculum
Here you'll find curriculum documents spanning Kindergarten to Grade 12. The achievement charts provide guidelines for assessing students' work.
EduGAINs
EduGAINS is a website that houses ministry developed resources to support policies and programs related to improved learning and teaching - Kindergarten to Grade 12 - in Ontario schools.
OERB
Teachers, Students, and Parents of Students in District School boards - The Ontario Educational Resource Bank is password protected. Contact your local school board for information about using these resources.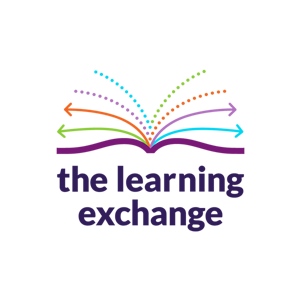 The Learning Exchange
The Learning Exchange (formerly LearnTeachLead) is on a mission to share rich, research-based content focused on student achievement. Built in consultation with Ontario's Ministry of Education, Student Achievement Division, the resources are developed by educators for educators. The Learning Exchange supports the goal of achieving excellence in education for early learning, K-12 and adult education.
eWorkshop.ca is an  resource developed for elementary teachers by the Ontario Ministry of Education and TFO. It includes modules on Literacy and Numeracy with videos of teachers in action, activity sheets, lesson plans and more. You'll also find modules on Daily Physical Activity (DPA) from the government's Healthy Schools program, and on Anaphylaxis, for the protection of students with life-threatening allergies.
OSAPAC
OSAPAC/CCPALO transforms learning and teaching by strategically developing, promoting and licensing digital resources that enable deeper learning for all through communicating, collaborating, modelling and sharing what complex learning looks, sounds and feels like in a technology enabled learning environment.
The Education Quality and Accountability Office (EQAO) is an independent provincial agency funded by the Government of Ontario. EQAO's mandate is to conduct province-wide tests at key points in every student's education and report the results to educators, parents and the public. The website intended for use by parents and educators, includes previous assessment examples for grade 3 and 6 students, that may be used in the classroom.
youcubed
Resources curated by Stanford University with influence from Jo Boaler with a vision to inspire, educate and empower teachers of mathematics, transforming the latest research on math learning into accessible and practical forms.
OAME
The mission of Ontario Association for Mathematics Education/Association Ontarienne pour l'Enseignement de Mathematiques (OAME/AOEM) is to promote excellence in mathematics education throughout the Province of Ontario.
NCTM
Founded in 1920, the National Council of Teachers of Mathematics (NCTM) is the world's largest mathematics education organization, with 60,000 members and more than 230 Affiliates throughout the United States and Canada. It is the public voice of mathematics education, supporting teachers to ensure equitable mathematics learning of the highest quality for each and every student through vision, leadership, professional development, and research.
Illuminations is a project designed by the National Council of Teachers of Mathematics (NCTM). It includes a variety of virtual manipulatives, lessons, and resources for K-12.
A site designed for Ontario K-12 students and parents; includes games, learning tools, activities, additional supports, and a parents link to resources they can use to support their child.
This space provides an opportunity for individual and collaborative reflection based on academic and classroom research through guiding questions, video clips of early primary educators and children in Ontario.
A site that features manipulatives, strategies, and printouts for teaching elementary math. Based on Van de Walle and Everyday Mathematics.
A site that includes activities and appropriate worksheets that support the constructivist approach to learning mathematics and the NCTM Standards.