The end of June usually signifies celebrations and reminiscing about the school year. This year of course is a very different experience for staff and students and I've been reflecting on that. With inspiration from others, I've shared some activities below to nonetheless try to celebrate students and encourage some year-end fun.
Sister Helen Mrosla "All the Good Things"
I was listening to a podcast that talked about the beautiful story of sister Helen Mrsola,  a teacher that one day asked everyone in her class to write down each student's name and also write the nicest thing they could think of about that person.  Years later, the teacher got word that one of her students had died in Vietnam and she was asked to attend his funeral.  When attending the funeral, the family showed her that the piece of paper with other student's kind remarks about him had been carried in his wallet until the day he died.  Similarly, many of the students at the funeral discussed how they had saved their papers from that day and how much it had meant to them. I was so inspired by this story that I decided to try something similar with my work team. The feedback was very positive and promoted a sense of well-being for myself and others.
Since we are working remotely, I created a Google Form where each person would select the person's name and then write something specific about the person. If running this activity with younger students, it would be beneficial to teach/discuss how to write specific comments so they are authentic. Then I used the Google Forms Add-on Doc Appender so that when comments were entered, they would go directly into a Google Doc that I had set up ahead of time (watch this video on how to do this). I also asked each person on my team to send me a picture or Bitmoji that I included at the top of their page. Then I printed out the page and mailed it to each of my team member's homes. This could also be shared with students via email or in your LMS system but I personally love getting mail. In fact, you could even mail students their letter after school ends so they receive something mid-summer to remind them of much they meant to their classmates.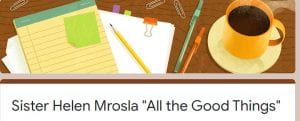 Warm Fuzzies:
My colleague Kathy Paciejko recently completed this activity with our team and has used this strategy successfully with her students. Kathy began by having us fill out a form with the following questions:  What do you like being a part of our team? What have you learned about yourself this year? When thinking about our team over this year, what makes you proud? She also had us record a compliment about each member of our team. Kathy then compiled all of the items into a beautiful Google Slides presentation including photos of our team members and sent it electronically to each team member (template). It brought me both great joy and gratitude to be able to reflect on the members of my team, as well as read the beautiful things they had written about me.
Virtual Scavenger Hunt
My colleague Connie Shepherd and I ran sessions for intermediate students recently as part of a district-wide adventure week, where we had students participate in a Virtual Scavenger Hunt. Since we were running this event for a large group of students from many different schools, we had students share their items via a Padlet. Students in a class could use a camera/microphone/chat in a video conferencing call. Feedback from students was extremely positive and students were excited to move around and have some fun at the same time! When planning for our event, I found a series of videos/resources on-line to assist and this activity can be modified for a variety of ages.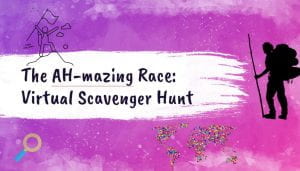 Virtual Collaborative Yearbooks/Memory Books
Another idea that I have seen used is year-end yearbooks or memory books. I like the idea of allowing for collaboration with a class which can be done easily in Google Slides both synchronously or asynchronously. Giving each student one page to add their own memories or pictures allows for personalization and student voice. I notice that there many templates on-line including on Canva.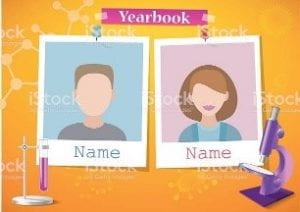 Virtual Reality Summer Field Trips
Nearpod had some great ideas to wrap up the school year recently on their blog. One of the ideas that I thought sounded like a great year-end activity was a virtual reality field trip. Nearpod allows teachers to embed VR into lessons easily.  This can also be continued by students throughout the summer. They included this template that teachers could adapt and work with.
I would love to hear the creative ideas of other teachers and how they are celebrating students and the memories created during remote learning. Feel free to leave me a message in the comment section.