Our Second TLLP Team Meeting - Sharing Our Learning
Posted by Emile Ferlisi in Effective Teaching and Learning in the Digital Age - @HCTLLP on Mar 18, 2016 7:13:01 PM
On February 16, our TLLP team had our long-awaited second meeting. Up to this point we'd been collaborating through informal discussions and meetings, through twitter and right here, on Teach Ontario. At our second meeting, tweeting and texting wasn't going to be enough; each team member had about 15 minutes to explain how they'd effectively incorporated a digital tool into their teaching practice. Prior to team presentations, I led the group through discussion around leadership and what our mentorship might look like. I've included the John C Maxwell video that I used a portion of in our group and you can view thepadlets that we used for collaboration here: Why Should we Implement technology and why should we share our learning?Thoughts on Mentorship. What will our mentorship look like? . My goal was to provide something that resembled professional development for the team with a focus on making the transition from learners to 'leaders who learn'. We even participated in a few self-knowledge quizzes, the idea being that if you don't understand yourself, you most certainly won't be able to lead others. Based on the feedback I've received, it seems that my portion of the day went well.
The rest of the team provided the real treat for the day as they presented a variety of great digital tools to their team mates.danielacraveiro, showed us how she's used Sway with her students to enhance their presentations for social studies; she even took us on a quick tour of Pow Toon.  mariafava, told us how Class Messengerhttp://http//www.classmessenger.com/has improved communication with parents and students in her grade 8 class before helping us to create
our own accounts. kasiamoroniewicz, gave us some insight on how the role-playing nature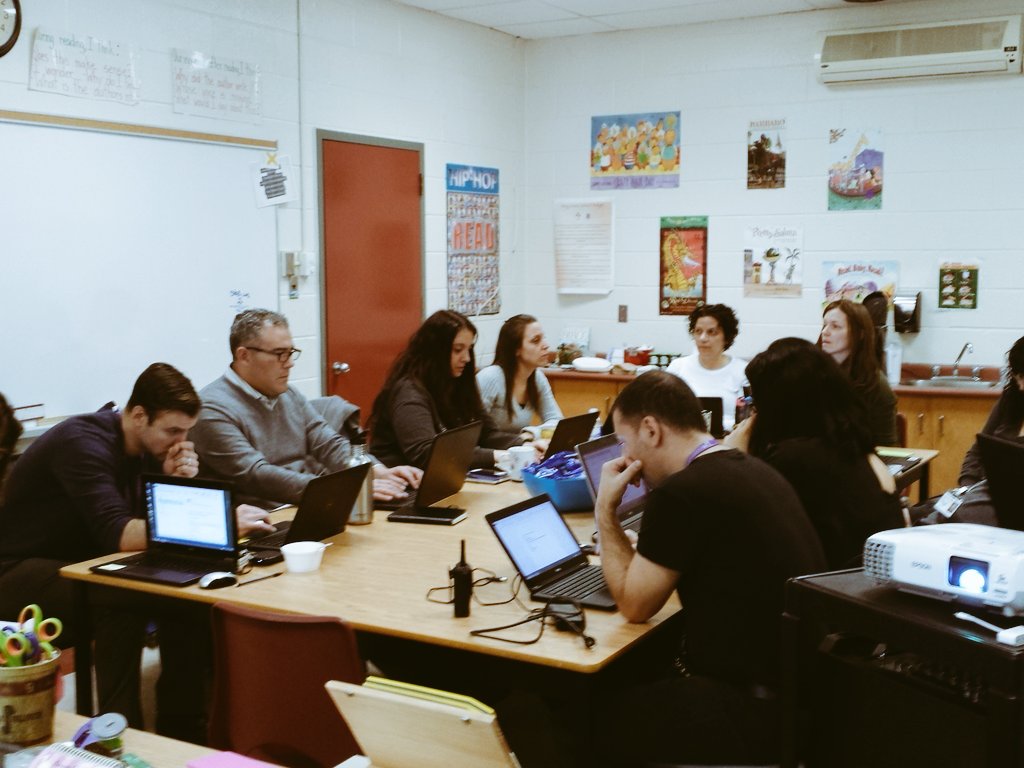 of Prodigyhttps://www.prodigygame.com/effectively gamifies the reinforcement of mathematics skills in her classroom.
annamaria, explained how Socrative has been an effective tool for assessment for learning, assessment as learning and assessment of learning with her grade 4 class.  leonora.scarpino-inglese@dpcdsb.org, and joeflo, told us all about the many ways they've used Seesaw in their teaching practice, especially to support diverse learners. jpaulsartell gave us a crash course in using Nearpod effectively and demonstrated how it's worked well with his students. daianasantin shared the multiple features of a personal favourite of mine, Explain Everything and how she's been able to cater its use to a primary classroom. anistellato talked about 'The Hour of Code' as a concept that all educators should consider supporting and proceeded to walk us through some engaging and useful activities at hourofcode.
com . Finally, francisco demonstrated the ways in which Adobe Voice can be used to help students tell their stories in a more engaging and effective way.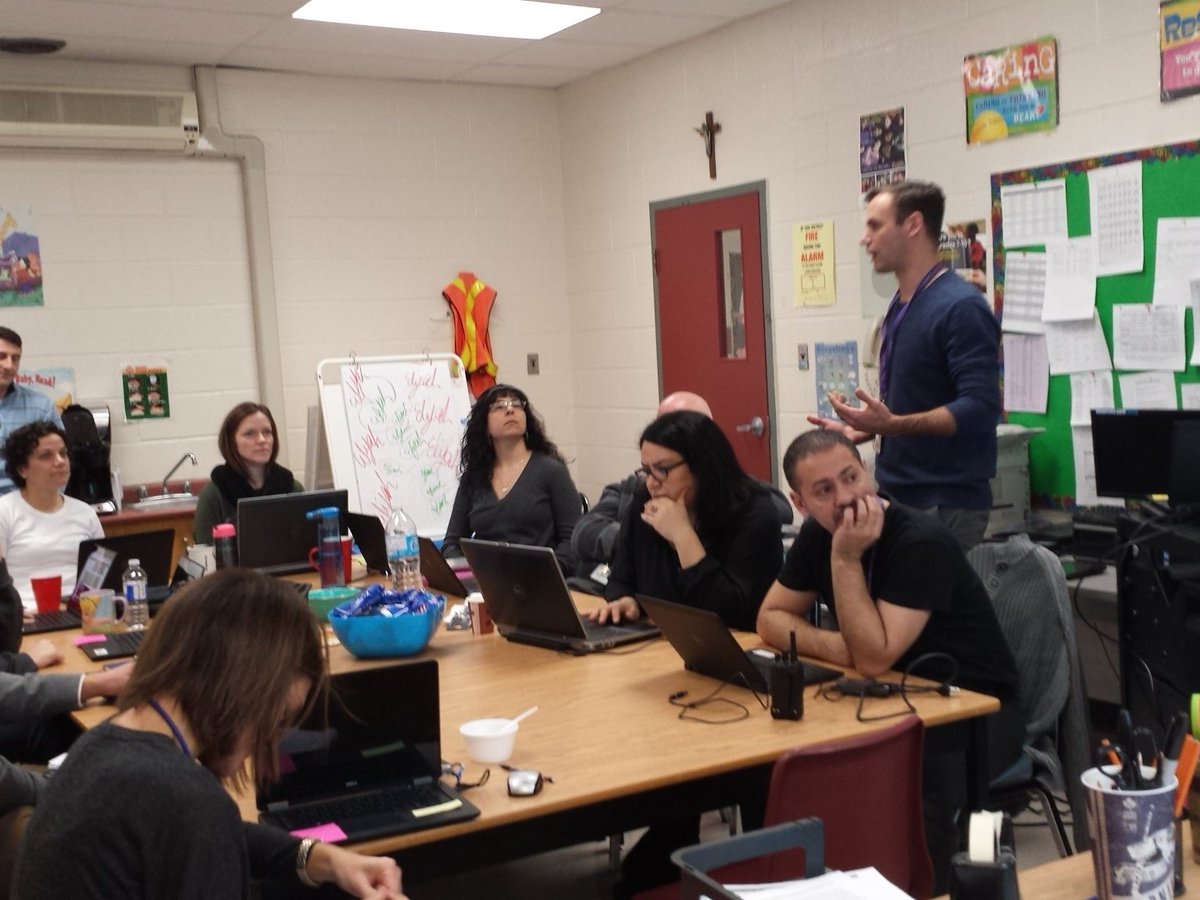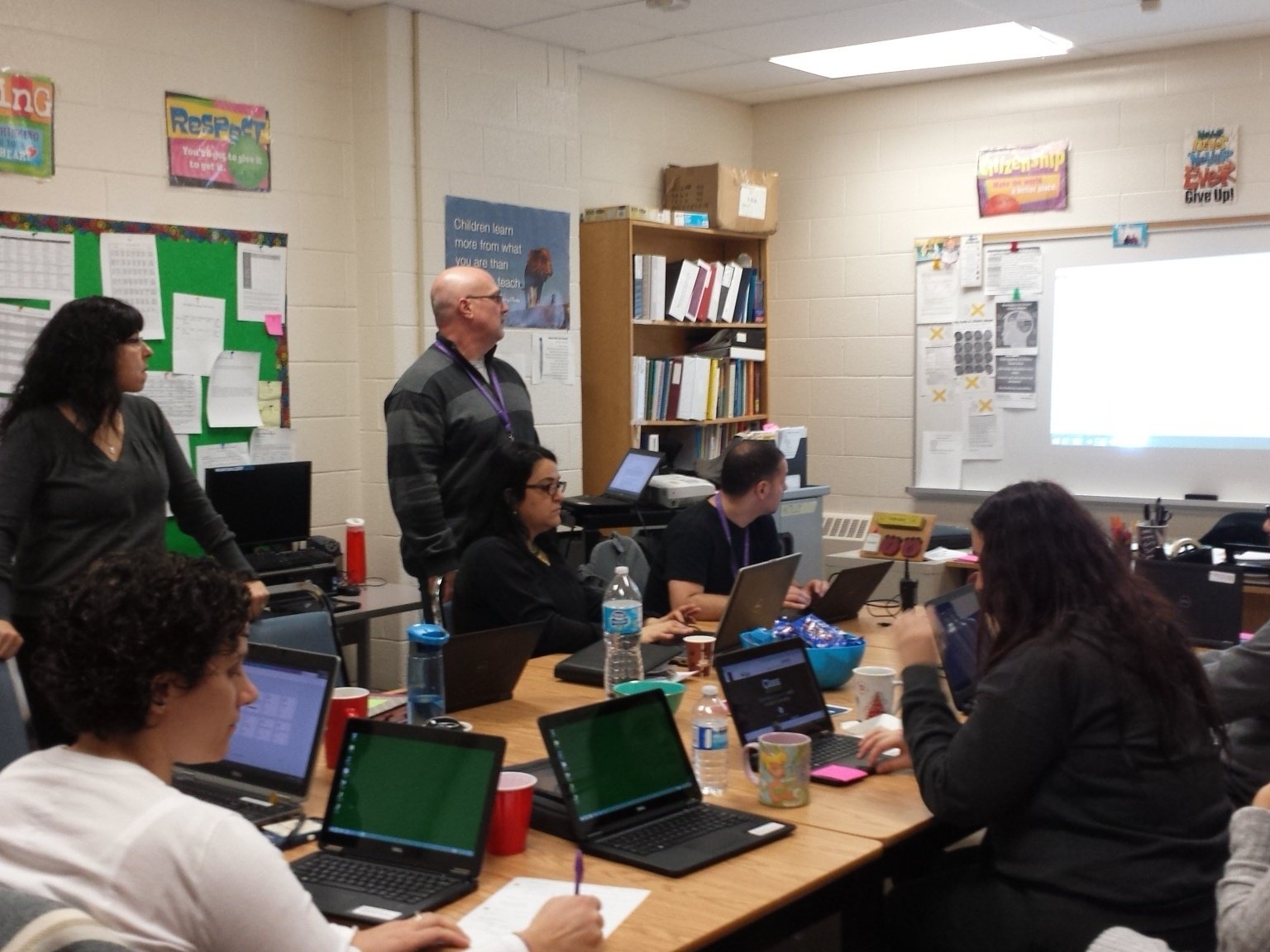 I'm proud to say that our second meeting was even more of a success than I anticipated. Team members continue to learn from each other; every member has contributed to the collaborative and supportive approach that has made the project a success so far. I think it's also exciting to note that many of the tools that we've learned are outside of the great Microsoft Office 365 tools that we are using as part of our school board's suite of applications. Team members have become unofficial leaders around the school in using these tools as well, which speaks to the great work and the amount of learning that members of @HCTLLPhave done.
Our mentorship days were also very successful, in fact, they need a post of their own!